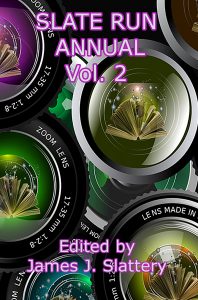 I'm proud and privileged to have participated in this year's Slate Run Annual.  A new short story called "Confrontation" by yours truly is included.  I also wrote one under a pseudonym but I'm not telling which one.  It's the one you like the most – which ever that one is…
The book is available everywhere in trade paper and ebook.
You can find it at Amazon – here.