The following work is available now:
THINNER THAN BLOOD – THE MARK OF THE DEAD (Book 1)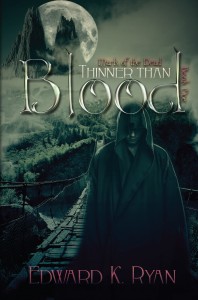 Jantalus remembers his mother's murder with perfect clarity. Unfortunately, it's the only thing he remembers. Why he is being chased by men bent on capturing or killing him he does not know, but he is sure it has something to do with the fact that he has solid black eyes – a curse known as….
The Mark of the Dead.
ISBN: 978-0615900711
Available in e-book for $5.99.
Trade paperback $16.95.
and many others….
***
The Reckoning
(A short story set in the world of The Mark of the Dead)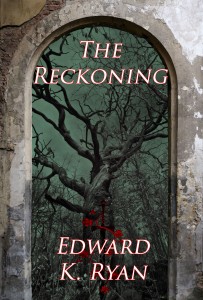 Tyris and Stilthius Menion are on the run from their former employers. In the world of mercenaries, that makes them hunted men. When they happen upon a seemingly abandoned town, they find two children are the only remaining occupants. The brothers fail to convince the children to leave despite the coming band of cutthroats who are sure to follow.
The resulting conflict teaches them that there are forces in the world far more powerful than steel and strength.
Available in e-book format from:
and many others….
***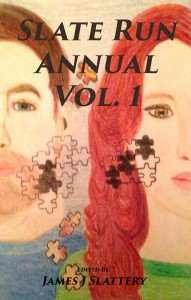 Slate Run Annual – Vol 1
Slate Run Annual is a collection of diverse voices writing short fiction in many different genres. They all share the fact that they call the Capital Region of upstate New York home.
Edited by James J. Slattery
ISBN-13: 978-0692327371
e-book – $3.99
trade paperback – $12.95
Slate Run Annual is available from: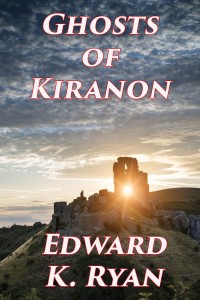 Ghosts of Kiranon
All the magic in the world cannot hold death at bay forever.
At the top of an ancient and holy mountain, two men face that truth in very different ways.
Available in ebook format from:
***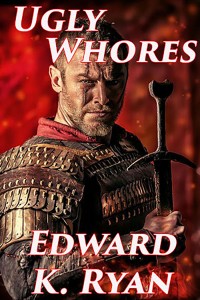 Ugly Whores
Afton Leer is a career mercenary with more years – and battles – behind him than most. Today, however, he has chosen the wrong side in a very one-sided fight. With the enemy closing in, the old warrior spends what time he has reflecting on a life lived by the sword.
Available in ebook format from: